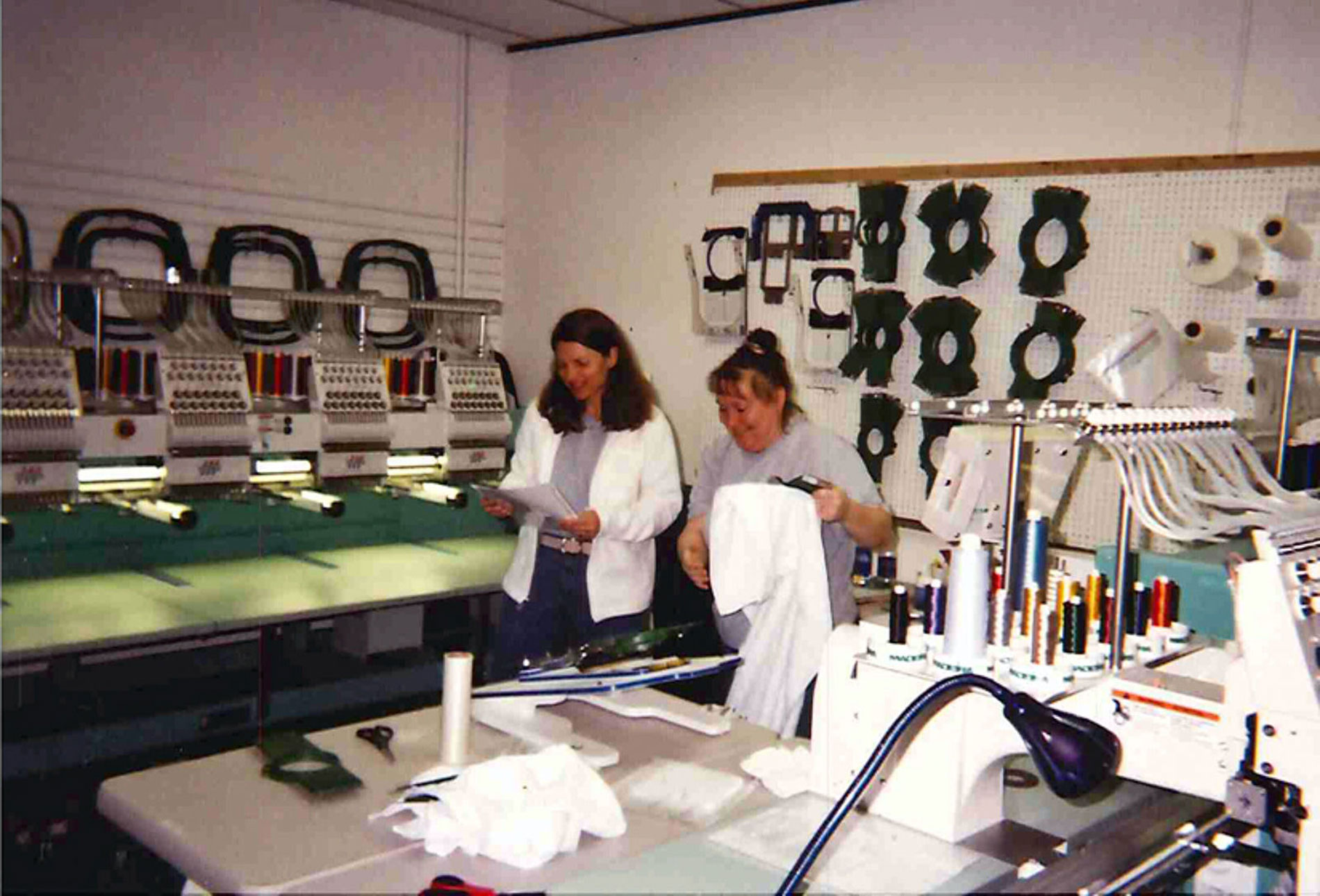 About Us
Family-owned since 1981, Red Stick Sports has been a leader in the apparel and sporting goods industry. Our team of knowledgeable sales professionals combined with our in-house team of creative designers ensures you will receive a product and service that exceeds your expectations.
Learn More
Need some fan gear or equipment now? From LSU apparel to team gear, Red Stick Sports can dress you head to toe. Visit our retail location on Essen to pick up the top styles from your favorite brands.
From uniforms and practice gear to fan gear for the whole family, Red Stick Sports has you covered. The possibilities are endless with our advanced screenprinting and embroidery capabilities.
Whether it's personal or for the whole team, Red Stick Sports can find the right equipment at the right prices. From baseball to basketball and everything in between, we have the right equipment for you.
Get promotional items and apparel for your business at Red Stick Sports! With our Burbank warehouse's high production capacity, we can create custom, high-volume orders in a timely manner.
"To me, what Red Stick Sports is is not just a business deal but so much more than that. It is personal relationships and investment in our community. Back in 2006, Hurricane Katrina ravaged New Orleans and I happened to be the head football coach, post-Katrina, at Jesuit High School. I can remember Red Stick loading up van after van and bringing us equipment. We needed stuff right away and they were making that trek across the Pontchartrain every day to get 150 football players outfitted and ready to go. We've tried several places over the years, but it always ends up back on Essen Lane with Red Stick."
"One of the things that we hope for at our firm is that people are proud of where they work. That they walk into the office every day and go, 'I'm behind what we do as a firm.' And so for us, Red Stick Sports has been a great partner that we can work with to get exactly what we want. We can get good quality stuff. Every now and then, we'll even have a fashion show at our huddle where people will show the latest and greatest stuff they've bought from Red Stick Sports so other people can get ideas of stuff to order with our logo on it and promote our brand."
"We have 50 restaurants across eleven different states right now and Red Stick is still being able to provide for all of us and our franchise partners. It's more than just a business transaction. They will guide you along the way. As I said, we had not even one restaurant 20 years ago and we sat down with their team and said, 'We're going to do this one day,' and they believed in us and they were able to provide back then and still today."
"When I think of Red Stick Sports, I think Baton Rouge; I think South Louisiana, and when you go in there, you see local people. You see people in our community. You can also go to high school football fields on Friday nights, volleyball courts on Tuesday nights, and basketball gyms throughout the week, and you can see that Red Stick Sports is a part of our culture. It's a part of who we are. It really gives us a sense of pride of being in partnership with a group like that."
"With everything from socks to t-shirts, jackets, backpacks, and really anything you could think of for putting our name out there, they're probably somewhere involved in that process. They make it so easy which makes it a no-brainer to continue using them."
"Any odd requests I had, they were so quick about responding to it and making sure I had the best prices available. I never felt like they were trying to make a buck off of us. I really felt like we were working together and that they wanted what was best for Tread and our rebrand."
"Red Stick makes it super easy across the board. They have a quick turnaround. They're very efficient and the quality has always been good. We've never had issues and if we have, they're quick to fix it."














We have what you're looking for.
Contact us!