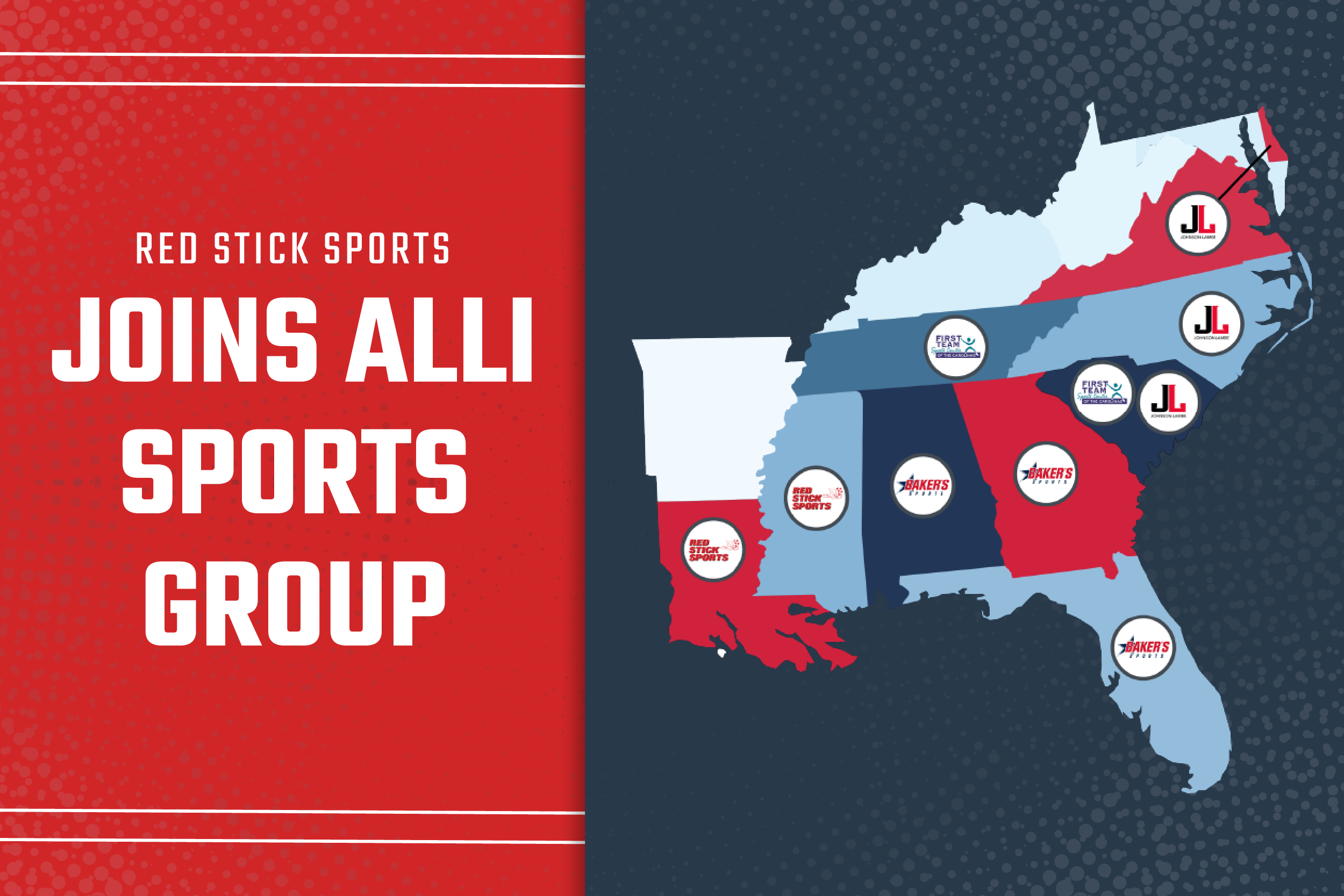 Red Stick Sports Joins Alli Sports Group
We're excited to announce Red Stick Sports is teaming up with Alli Sports! This game-changing opportunity will allow us to continue our growth as a team sports and corporate apparel dealer while continuing to provide the same level of personal service we've built our reputation on. We will have access to new technology, products and discounts that we can pass along to our amazing customers. This partnership is a win-win!
Uniting with Alli Sports will not change our ownership or status as an independent group. Alli began when three of the top team dealers in the southeast decided to band together to strengthen their position in the industry. These three groups have invited Red Stick Sports in as the fourth member, and we're ready to hit the ground running! At Red Stick Sports, we believe growth and quality service is the greatest asset to any team, and we are excited to get more people geared up than ever before.